About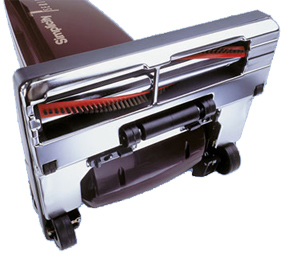 ABOUT US
Park Vacuum is a complete one-stop destination for all your vacuum needs. We are a three generation - family owned and operated store with over 75 years experience in the vacuum industry.
We offer expert advice when you are looking for your new vacuum and expert service after your purchase. We guarantee for the life of your vacuum to have in stock any parts and supplies for any vacuum we sell.
Park Vacuum is proud to carry the few remaining brands that are producing high quality vacuums at reasonable prices. Our vacuums last longer and perform better and, over time, are a better value than the big box vacuums. Some manufacturers spend millions of dollars on advertising instead of building a better product. When the vacuum doesn't last or perform the consumer is the one who pays in the long run.
Learn about Bags vs Bagless vacuums