Cirrus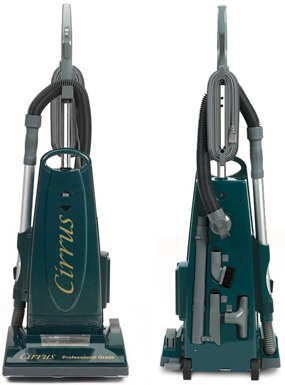 CIRRUS
Cirrus Vacuum manufactures vacuum cleaners rated for both residential and commercial use. Their high quality vacuum cleaners are sold only through select independent dealers.
Cirrus vacuums are made to last by using durable materials such as, motors with ball bearing construction, betal brush-rolls, metal pivot points, metal bottom plates, and metal handles. They use metal parts where critical wear items require more durable materials.
Cirrus 79
Effortless switching from carpet to hard floor cleaning with the touch of a toe.
Cirrus 99
Handles pet hair and odor and exceeds whole house cleaning needs for pet owners.
Give us a call at Park Vacuum Center and we will help you find a vacuum to fit your needs
952-922-2824